Introducing CXSocial: A Free CX Community for CX Professionals
Join the best CX Community for CX Professionals and learn from the best CX experts in the world.

Karthik Kamalakannan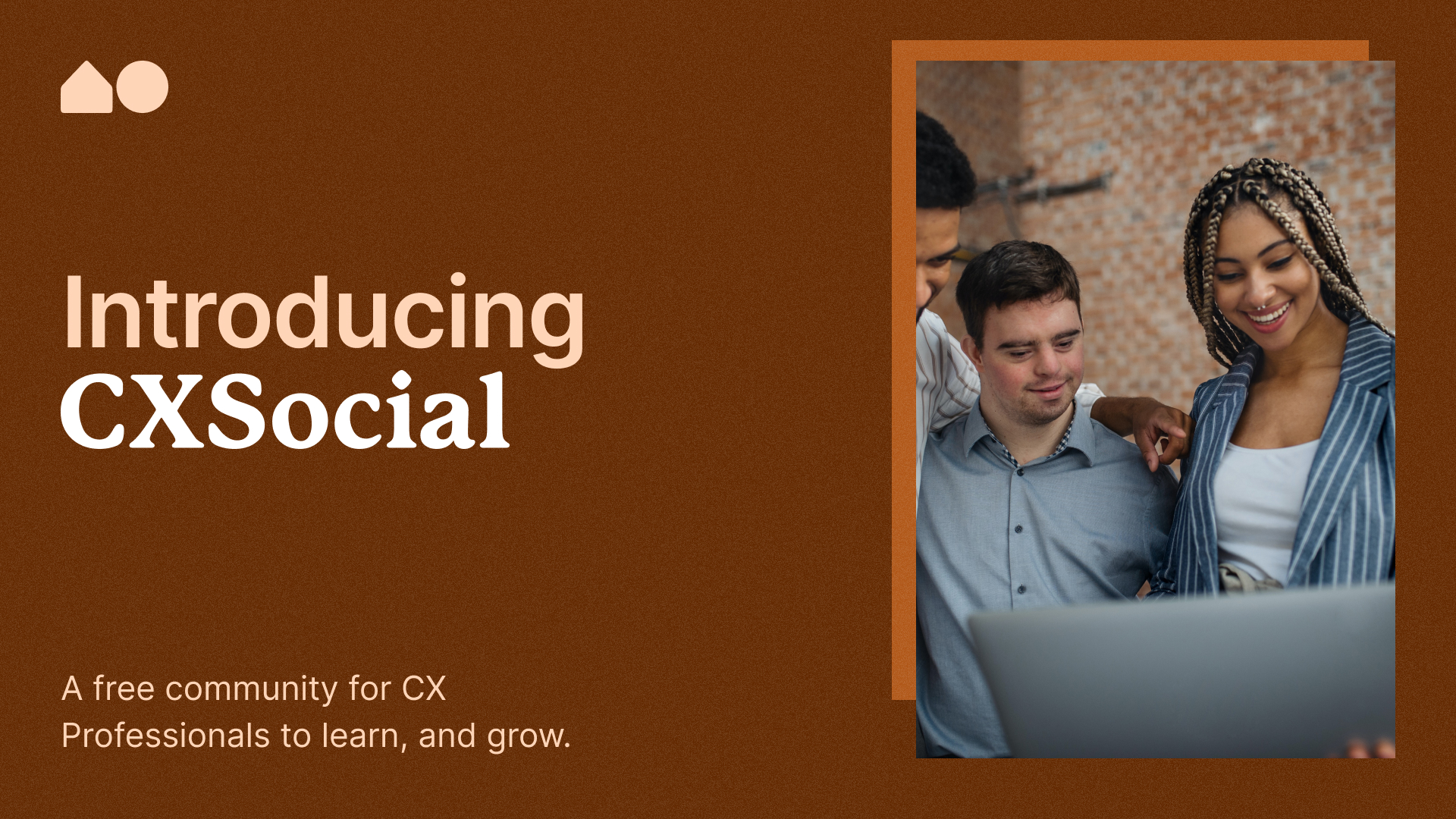 It's been a long time coming, but we're finally ready to announce the launch of CXSocial, a free CX community for CX professionals.
Customer Experience (CX) is one of the most impactful areas of any business. CX people are the front-line warriors who are responsible for delivering a great customer experience, and helping the business improve expontentially.
So far, there hasn't been a great place for CX professionals to learn from each other, share their experiences, and grow together. That's why we're launching CXSocial, a free CX community for CX professionals.
Here are some notes about CXSocial and what you can expect from it:
CXSocial is a free, invite-only community for CX Professionals.
Each person who is already a part of the CXSocial community can invite up to 5 people.
CXSocial covers a variety of topics related to CX, including CX Strategy, CX Design, CX Analytics, CX Technology, CX Operations, CX Leadership, and more.
Events like webinars, AMAs, and more will be hosted regularly.
Content is free for anyone to read and learn. But you need an invite to join the community and participate in discussions.
Our goal is to run this completely free, and we don't plan to monetize it right now.
The running cost of the community is covered by alphaOS team.
If you're a CX professional, and would like to join the CXSocial community, please request an invite.
Last updated: December 1st, 2023 at 10:14:07 AM GMT+0